Welcome to St. John Bosco School where children love to learn and learn to love!
We are a dynamic Salesian Catholic community with history and tradition serving children in grades 3K to 8th grade. At the same time, we are on the cutting edge of technology and innovation, challenging our young people to develop their whole person - spiritual, mental and physical. Our students are successful in academics, sports, dance, music and leadership. Unique among other schools, our drama department stages a Christmas pageant and spring musical every year. The campus facilities include a chapel, full-service cafeteria, gymnasium and science lab.
The school mission and philosophy are based on the educational system of St. John Bosco and are built on the concept of the Oratory - a home, a school, a church and a playground. Curiosity, leadership, holiness and scholarship permeate a peaceful, loving atmosphere.
Come to our campus to be refreshed and find a home for your child. Partner with our faculty and staff in educating your child. Make dreams become realities and memories treasures.
Schedule a tour of St. John Bosco School
Learn more about St. John Bosco Elementary School in San Antonio, TX
Mrs. Roxanne LeBlanc
Principal
Mrs. Roxanne LeBlanc
Principal
Academics
Students enjoy a structured yet relaxed atmosphere in class all lived through the lens of St. John Bosco's educational philosophy based on reason, religion and loving kindness. We offer a vigorous academic curriculum including high school algebra for our 8th graders and a special emphasis on developing the seven goals of the encyclical Laudato Si, all of which meet Texas Standards and Archdiocesan requirements. In addition, campus standards are creatively engineered to take the learning, natural curiosity and creativity of our students beyond the norm of expectations. Our faculty members are dedicated, loyal, hard working, practicing Catholics, immersed in the mission of bringing Christ to young people through the ministry of Catholic education. We are truly blessed by their Gospel witness and professional preparation.
Faith
Christ is the reason for this school and the model for faculty and students. Religion is not a subject but a way of life at St. John Bosco. The heart and soul of our teaching philosophy is centered on the Eucharist and Marian devotion. Students and Faculty plan liturgies with themes appropriate to the day and though the Sacrament of Reconciliation is received in their Parish Church, the Sacrament is also offered at school for all to participate in. Marian devotion is fostered, cultivated and lived by means of a very active Marian Club. Our campus Mission Club nurtures a recognition of the dignity of every person, sensitizes the members to the needs of others throughout the world, helps stimulate action as a response to needs and develops a sense of altruism and generosity. The Guardians of the Earth Circle are students who are helping all of us on campus become more aware of our moral obligation to listen to the cry of the Earth and of the Poor and we are learning ways to help build a more sustainable, just and equitable society.
Extracurriculars
Students are encouraged to grow their gifts and talents as a whole person. To accomplish this they must dedicate themselves to their studies and participate in a broad spectrum of electives. We select extra-curricular activities on the merit of personal formation and human development. Our aim is to nurture good Christians and honest citizens. Though competition can be an aspect of some activities, it is not the focus and is never emphasized or given prominence. We have an established chapter of the National Junior Honor Society (NJHS), affiliated with the National Honor Society found in high schools and colleges. Our student government - the Salesian Advisory Leadership Team (S.A.L.T.) allows students to develop skills in synodal leadership, decision making, organization and perseverance. Choir, sports, drama and media technology mature the arts and physical prowess. As previously mentioned, our Marian and Mission clubs, among other devotional practices, develop virtues and Catholic values in our youth bringing faith to life.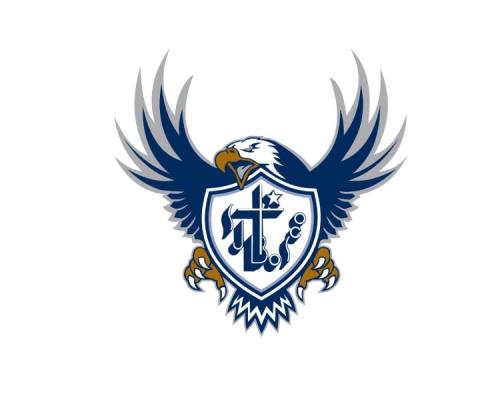 Statistics
Average Student/Teacher Ratio
14/1
$90,375 in scholarships awarded annually
All graduates are accepted to the high school of their choice
Before School Care from 6:30 a.m. and After School Care until 6 p.m.
5630 West Commerce St.
San Antonio, TX 78237
United States