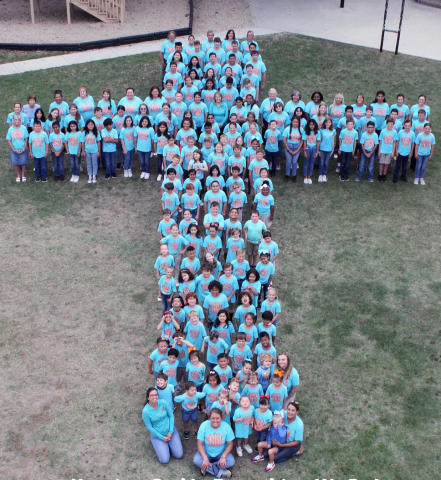 At St. James Catholic School, we understand that one of the most important decisions a parent/guardian will make is which school their child should attend in order to be successful.  Our mission statement, "Keeping God in Everything We Do," guides our curriculum, activities, and interactions with each other. Catholic education believes in the philosophy of development of the whole child:  mind, body, and spirit.  Our small campus allows your child to shine and not get lost in the crowd.  
We invite our parents to be partners in their child's education.  To reinforce our "partnering with parents," our strategic plan incorporates our entire school community: Principal/Pastor, School Council/PTC Officers, Faculty/Staff, Parents/Guardians, and Students in the goals and success of the school.  A strong sense of community is created within our families.  
Our dedicated staff invites you to visit our campus and "witness the difference" that a Catholic education can make for your child/children!
Janice Jessen
Principal, St. James Catholic School
About SJCS
Keeping God in Everything We Do!
St. James Catholic School is a parochial school established by and for the goals and values of the Catholic Church and St. James Parish. We serve students from three years old through eighth grade. While we accept students of all faiths, because of our mission of Catholic education we accept new students from St. James and Our Lady of Guadalupe Parishes first and Catholic students from parishes without schools next. For the remaining openings, we welcome non-Catholic students whose parents share and support our mission and philosophy here at St. James.
Vision
The vision of St. James Catholic School is to nourish the spiritual, intellectual, social, cultural, and physical needs of the whole child within a strong, Catholic, family-oriented environment. Our goal is to produce compassionate lifelong learners, faithful stewards, and influential leaders for a diverse and changing world.
Philosophy
The philosophy of St. James Catholic School is to provide a God-centered environment in which the dignity of every person is respected, children learn and grow to be responsible members of the Christian community, and they become more Christ-like in their daily actions. Working in partnership with parents, the primary educators of their children, St. James Catholic School strives to meet the spiritual, intellectual, social, cultural, and physical needs of individual students and to prepare them to assume their roles as Christian stewards of the world today and in the future.
Academics
Each child is challenged academically while helping them to realize their personal talents and self-worth. Our curriculum integrates current technologies and advancements into all subjects but also remains true to traditional subject matter that supports Christian principles. Our academic preparation of students continues to merit successful recognition, as evidenced by the high school success of St. James students. In addition, our students are provided opportunities to participate in service projects to teach them the importance of giving back to their community. We feel this builds strong character in children.
Faith
The study of our faith is an integral part of our school day, beginning and ending each day with school-wide prayer. All students participate in daily religion classes as well as weekly, student-led liturgies. Our 2nd-grade students prepare to receive the Sacraments of Reconciliation and First Holy Eucharist. Students also get other opportunities to promote service in our school, church, and community.
Here are some faith testimonies from the 2021-2022 graduating eighth-grade class:
■ "Through my parents, pastor, and teachers, I have learned the importance of being a Catholic and how to live as Jesus did. My education at St. James has helped me realize that we are all made in the image and likeness of God." Matthew Marek
■ "If it was not for family and friends, I would not be who I am today. Everyone and everything here helped me to learn and to grow in my faith. My faith journey and time at St. James Catholic School was truly amazing." Angela Carbajal
■ "Service was an important part of my faith journey at St. James Catholic School. From a very young age, I remember our field trips to the nursing homes where we were able to participate in mass with the residents." Will Dugi
Extracurricular
Throughout the school year, our students have multiple opportunities to participate in extracurricular activities. These include academic and science fair, religion bee, field day, sports, Christmas program, sacramental preparation, Veterans Day ceremony, National Junior Honor Society, National Elementary Honor Society, parades, campus clean-ups, student council, safety patrol officers, and morning prayer leaders.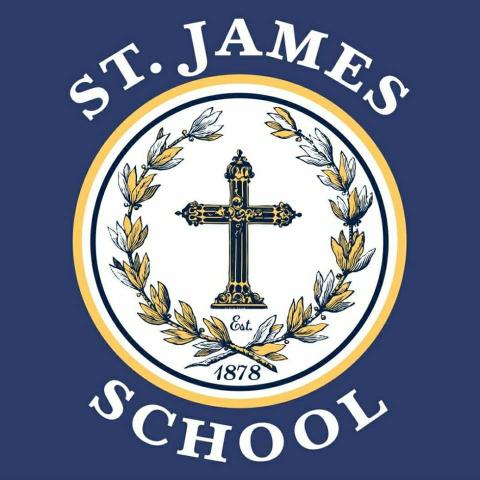 507 S. Camp St.
Seguin, TX 78155
United States