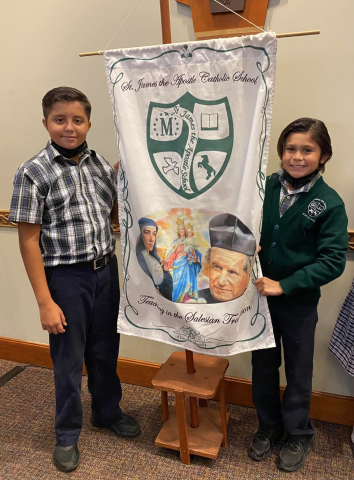 Welcome to St. James the Apostle Catholic School! From the moment you enter our hallway, you will be greeted with our Salesian loving kindness. St. James is all about tradition and family. We know every student's name and their family, and we absolutely love our grandparents! We are always looking for ways to involve our families. You will be welcomed and loved. Here at St. James, teachers greet their students daily. We welcome families to join us for Morning Message as we strive to grow closer in our faith as a community. We encourage parents to join us for field trips, community festivals, and family Masses. We invite you to join St. James the Apostle Catholic School, we invite you to join our family!
Academics
St. James the Apostle School is fully accredited by the Texas Catholic Conference of Bishops Education Department, under the guidelines of the Texas Education Agency. St. James the Apostle Catholic School educates the whole child - mind, body, and soul. We utilize innovative teaching methodologies to reach each of our students. Classroom instruction includes multi-sensory lessons where students work at the highest form of education to create projects through various modalities to demonstrate learning, understanding, and application of key concepts. Students learn digital citizenship, typing, and other computer skills in their technology class. Students excel physically through our P.E. program and are able to explore their creative side through weekly art classes.
Faith
St. James the Apostle Catholic School integrates the foundations of our Catholic faith in every lesson fostering a community of Christian growth and love. As a Salesian school, we are blessed to have many Salesian Sisters who serve as teachers on our campus. We follow the three pillars of Reason, Religion, and Loving Kindness. Our school begins every day with a school-wide prayer service where we say prayer, pledge, sing a song, learn about our value for the month, and listen to Student Council share upcoming events. Our students attend Mass every Friday where a different class leads the Mass each week.
Extracurricular
St. James the Apostle Catholic School offers various enrichment activities that provide opportunities for each student to shine. In-school opportunities include serving on Students Council, volunteering with our National Junior Honor Society, and taking a lead role in Mass. All students participate in our annual Christmas program held at a state-of-the-art theater.
St. James also has a dynamic athletic program for students in grades 5th-8th with 5 A.I.A.L. championships in the 2021-2022 school year. St. James offers girls volleyball, co-ed soccer, boys and girls basketball, boys baseball, girls softball, and track to students in grades 5th – 8th. For our younger students, our school has a strong relationship with our St. James CYO Program, which offers sports to our students as young as 3 years old.
We also offer after-school art classes through Abrakadoodle. St. James has a vibrant Ballet Folklorico group with boy and girl dancers from 8th grade to Pre-K 3.
St. James also offers Star Base Kelly 2.0, which is an after-school STEM program for middle school students funded through the Department of Defense. Snapology, a robotics and coding class is offered for students in grades 1st - 5th after school. Choir is also available to students in 3rd – 6th grade. St. James also has a cheer team, Go Mustangs!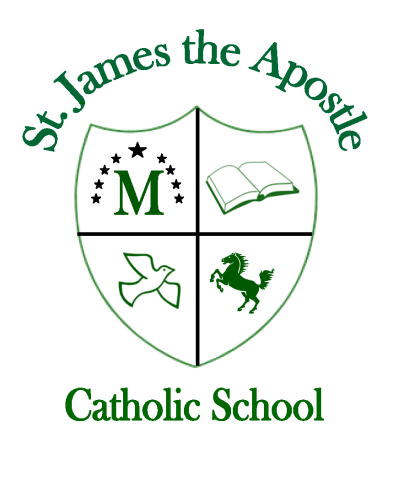 Statistics
Average Student/Teacher Ratio
Early Childhood: 16/1
1st - 8th grade: 25/1
90 Scholarships Awarded During the 2021/2022 School Year
Before School Care begins at 7 a.m. / After School Care until 6 p.m.
Students Attend Mass Once Per Week
907 W Theo Ave.
San Antonio, TX 78225
United States