Thank you for your interest in St. Gregory the Great Catholic School. The decision of which Catholic school to attend is one of the biggest decisions that a family will make. There are many questions about the school and its culture that should be asked. Your school selection needs to feel right. The strong foundation that our students receive at St. Gregory the Great Catholic School will remain with them through their time here as students and beyond. St. Gregory the Great is a safe and nurturing environment where students are able to grow in their faith, foster relationships, appreciate the value of academics, and have a sense of belonging.
If you are considering a Catholic school that will continue to enhance and grow your family's faith and spirituality, provide your child with a challenging and engaging curriculum, and also give you a true sense of community, then St. Gregory the Great is the school for you! I would love to have the opportunity to show you why so many families are choosing St. Gregory the Great Catholic School. Please consider coming by the school for a visit. I look forward to meeting you soon!
Ana Cortez
Principal
Mission
We, the faith community of St. Gregory the Great Catholic School, in keeping with the Catholic tradition, nurture in our children and one another, spiritual, personal and academic growth through prayer and Christ-like service.
Academics
St. Gregory the Great Catholic School uses the curriculum guidelines of the Department of Catholic Schools of the Archdiocese of San Antonio in conjunction with the Texas Essential Knowledge and Skills standards. Standards are used for instructional, quarterly and yearlong, curriculum planning. Our teachers use a variety of resources to meet academic goals, i.e. textbooks, workbooks, library resources, iPads, integrated technology, and other innovative teacher developed lessons. These resources allow for mastery of curriculum objectives and expectations. Although we strive to provide a rigorous and challenging academic environment, we are also dedicated to meeting the needs of all our students. All students at St. Gregory the Great Catholic School receive instruction in the core courses of Religion, Reading/ Literature, Language Arts, Math, Science, and Social Studies as prescribed by the TCCED "Bell to Bell" schedule guidelines. Students also receive specialty instruction in the areas of Music, Art, Physical Education, Technology, and Spanish.
Faith
At St. Gregory the Great Catholic school each day begins with student-led prayer on our Facebook Live Show, StG TV. In addition, our students pray before lunch and at the end of the day in the classrooms before dismissal. Religion is taught as a core class every day. Every Wednesday the student body attends Mass, which is led by individual classes, and clubs throughout the year. Faith formation is paramount; students in 2nd grade prepare for the Sacrament of First Reconciliation and students in 3rd-8th grade have an opportunity to participate in reconciliation twice a year. Students in 3rd grade spend a year preparing for the Sacrament of First Holy Communion. Additionally, students in 1st-8th grade attend a yearly retreat.
All students who have made their First Holy Communion have the opportunity to become an Altar Server. Our community also attends Mass on Holy Days of Obligation and participates in religious services such as the Living Rosary, All Saints Day Parade, Advent Prayer Service & Tree Lighting, Las Posadas, Stations of the Cross, and the Crowning of Mary.
Extracurricular
Our mission at St. Gregory the Great is to develop our children spiritually, physically, and academically. To support this growth in our children, we offer a variety of Clubs and Encore classes such as Football, Soccer, Track, Cross Country, Basketball, Volleyball, Baseball, Softball, Garden Club, Ballet Folklorico, Mariachi beginner/intermediate level. Our school community hosts a Trunk or Treat community building event in the fall, United in Spirit Gala, and the annual Fiesta de la Familia Festival; which is an official fiesta event.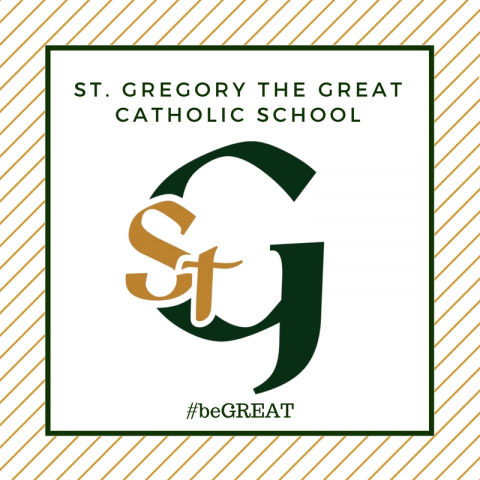 Statistics
Average teacher/student ratio: 6/1
Students attend Mass once per week
Before School care available from 6:45 - 7:45 a.m. After School care available from 3:45 - 6:00 p.m.
Computer or tablet to student ratio: 1/1
Grades
PK3-8 & toddler program
700 Dewhurst Road
San Antonio, TX 78213
United States