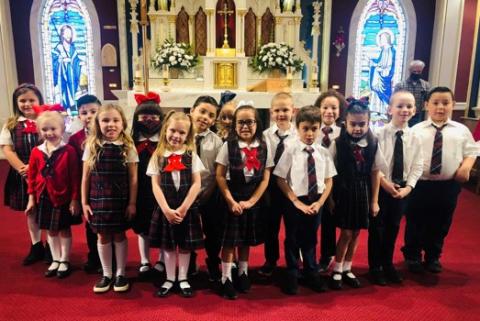 I would like to welcome you to Sacred Heart School located in Floresville, which was first opened in 1933. The school continues to be an icon of stability, tradition, good moral values, respect for others, and the love of God.
Our school is the only Catholic school in Wilson County. Small intimate classes and personal attention are guaranteed, along with the assurance that your child will be closely monitored throughout the day. Daily religious study and First Communion preparation are included in the curriculum.
Please call the school at 830-393-2117 to schedule a tour.
Sincerely,
Benny Villanueva
Principal
Benny Villanueva
Principal
Mission
Sacred Heart School aims to provide a quality education for all students and to implement, within a loving faith community, the three-fold plan of a Catholic education: to live and teach the Catholic faith, to build and strengthen community, and to serve others.
Academics
The curriculum in all schools of the Archdiocese of San Antonio is developed and based on the Texas Essential Knowledge and Skills (TEKS) and the national standards in specific academic area along with the integration of Gospel values. It is the policy of the Archdiocese of San Antonio that all Catholic schools proclaim the Gospel message, build community and educate.
Faith
We at Sacred Heart School, as educators with a special mission, strive to provide a Christ-centered environment for the formation and growth of the whole child: Spiritually, Physically, Intellectually, Culturally, Socially, and Emotionally. Our goal is to foster responsible Christian behavior, reflection and prayer. All students attend Mass weekly and on Holy Days and each class has the opportunity to plan the liturgies as well as participate in them. We also have a student choir which sings at Church on the third Sunday of every month.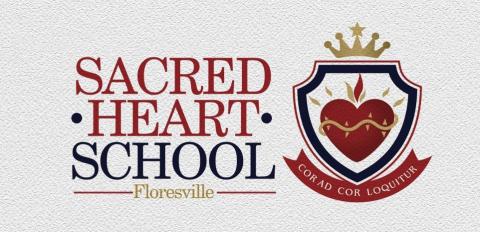 Statistics
Average teacher/student ratio: 1/12
Students attend Mass once per week
Computer/tablets per student: 1/1
1007 Trail St.
Floresville, TX 78114
United States