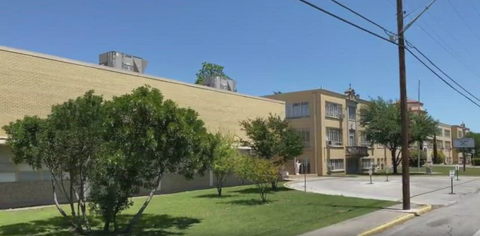 Mount Sacred Heart has a tradition of academic excellence that dates back over ninety years.  We continue to improve our legacy through our strong curriculum which focuses on the development of the whole child in both, the Montessori Program and our grade school. We welcome our students at age 2 1/2 through Kindergarten in the only Catholic Montessori in San Antonio, then 1st through 8th Grades. The MSH faculty and staff are committed to providing our students with an exemplary Catholic education for all. 
Mission
Mount Sacred Heart is a Catholic school founded by the Sisters of the Sacred Heart of Jesus who were called to witness the tenderness and compassion of the Heart of Christ. Building on our tradition, we continue to answer the call to witness the tenderness and compassion of the Heart of Christ. We focus on the full development of a student's spiritual and academic potential and seek to foster hearts attuned to leadership and service.
Academics
Mount Sacred Heart School is committed to providing the optimum Catholic educational experience for ALL its students.
We seek the full development of a child's spiritual and academic potential within a Catholic setting. Realizing that each child is an individual with great potential for achievement, the curriculum is designed to meet the needs of the students according to the guidelines of the Texas Catholic Conference Education Department (TCCED) and the Archdiocese of San Antonio.
The curriculum areas for the primary grades (K-3), intermediate (4-5), and the junior high (6-8) levels include:
Religious education, faith formation, service and outreach opportunities to "live" the Gospel word
Language Arts, Mathematics, Social Studies, Science, Physical Education, Dance, Health, Art, Music, Technology, Library
Honors Math, Honors ELA, Honors Science (6th-8th)
National Junior Honors Society (7th & 8th)
Spanish program that includes music and dance, poetry, and cultural studies of Spanish-speaking countries
Native Spanish and Non-Native Spanish (6th-8th)
Electives for 6th, 7th and 8th grade students include: Public Speaking, Robotics & Advanced Robotics, Art, Band, Music, Choir & Competitive Choir, Theater, Advanced Technology & Digital Literacy, Yearbook, Etiquette & Social Skills
Small group activities and learning centers that are developmentally appropriate in the primary grades
Global awareness activities
Small student / teacher ratio
Montessori Program
Our Catholic Montessori Program for Children Ages 2 1/2 - 5 years offers activities for all aspects of the child's development. Montessori is a system of education based on each child's developmental needs for "freedom within limits" in a carefully prepared environment. With its Catholic identity and foundation, the Montessori Program nurtures the spiritual, faithful, and moral stages of each child.
Our Award-Winning Montessori Program was established in 1973 and all our teachers are certified and trained according to the Montessori Philosophy and method. Our program is comprised of (2) fully equipped classrooms, each with a Montessori Teacher and Assistant.
Faith
Mount Sacred Heart Catholic School, in collaboration with our parents, strive to educate all children by providing an environment and learning program rooted in Gospel values.
Students beginning their Kindergarten year attend Mass weekly and actively plan, prepare, and present our Liturgies.
Students participate in a myriad of faith building activities throughout the year such as retreats, prayer services, all school celebrations, as well as are prepared to receive Sacraments of Reconciliation and First Holy Communion if desired by the student's family.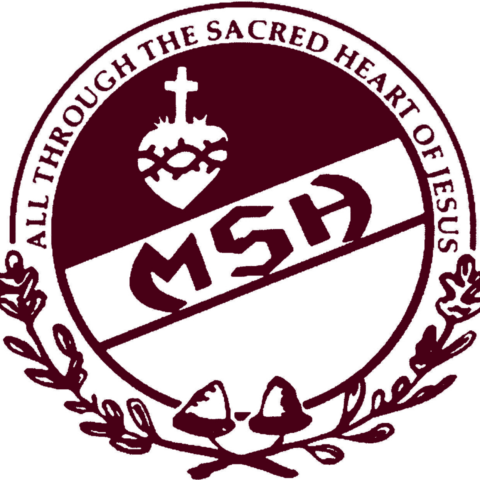 Statistics
Average teacher/student ratio: 1/11
Students attend Mass weekly
We offer Early Morning Care from 6:30 - 7:30 a.m. and After School Care from 3:15 - 6 p.m.
Our computer/tablet-to-student ratio is 1:1 beginning with our students in Montessori Kindergarten through Eighth Grade.
619 Mount Sacred Heart Road
San Antonio, TX 78216
United States