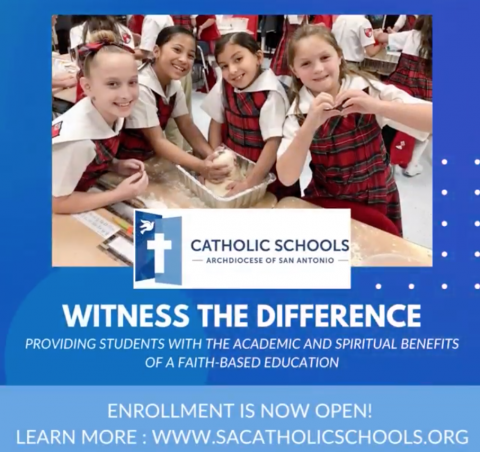 As communities of faith, Catholic Schools are called to be witnesses to the teachings of Jesus Christ and bring that love and inspiration to our students and their families.
Families who send their children to Catholic Schools value an education rooted in Catholic teachings and tradition and are confident our schools provide their children with spiritual, moral, intellectual, and social formation.
Enrollment is happening now for grades PK3 to 12th grade at all 37 Catholic Schools across San Antonio and surrounding communities!!
Schedule a tour with a Catholic School today and learn how our Academic Excellence, Faith Formation, Community Service and Leadership foundations can benefit your child and family!
WITNESS THE DIFFERENCE- www.SACatholicSchools.org